American Realism In Pastels...

"Giving Love A Memory"
~ Read A Review ~
Copies Autographed By Artist Tom Sierak Can Be Ordered Directly
From STS Fine Art For Only $16.00 Plus Shipping...

---

"This is the first book featuring my pastel paintings. Published by Harvest House
Publishing of Eugene, Oregon, it contains over 20 of my paintings that focus on the
family. It's a nice marriage of story and images that really carries the theme of my
work well"...Tom Sierak

Authored by Ruthann Winans & Linda Lee, "Giving Love A Memory" takes you into
the hearts and homes of the traditional American family, sharing those traditions and
ideas with the reader and showing how family life is somewhat reminiscent of a
patchwork quilt with the family memories comprising the quilt. There are even pages
where you can enter your own ideas and memories, that will someday become a
diary of cherished times...ones that many of us sometimes take for granted.
"Giving Love A Memory" makes a great gift, from young couples to established
families. This hardbound gift book is available at bookstores everywhere,
including Barnes & Noble and Amazon.com.

Art Galleries and Custom Framers can order sets of 10 books that include a table display
and note cards for a minimal cost. For details, contact Jeff, Kim, or Kathy
at Harvest House Book Publishers. The number is: 541-343-0123

---
For Information, Or To Place An Order, Call: 800-787-5040 Or Email Us.
Orders shipped fully insured.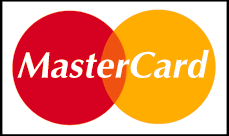 Major Credit Cards Accepted