Take a "cyber stroll" to visit these other online shops and galleries
that feature art related products and subject matter.





A. A. Art.
Classical Art Gallery of Oil Paintings and Art Education, by Russian-born artist A. Antonov.



This web site participates in


Bob's Gallery On Rainy
Brilor's Fine Art Web Site
We're Featured In The Buyer's Index, Where There's Great Online Shopping.

Deja.com search: sierak SRC="http://www.carnell-engineering.com/is/services/artgallery/cartgal.gif" WIDTH=90 HEIGHT=30 BORDER=0>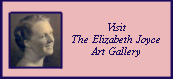 The Framery
Frametastic Gallery

James Baird Galleries
Koshgonong Galleries
Lavendera Fine Art & Gifts
Lawrence Gallery


Magic Mushroom Lamp & Waterfall Co
A unique gift collection of hand-crafted Lamps and Waterfalls that resemble Mushrooms.
Made in the USA. Secure on-line ordering.
Michael's Fine Art
You Can Also See My Site, and Lots More at Monadnock On The Web
Repartee Galleries
Pablo


Sierra Frameworks
Whitefox Art & Collectibles
Worldwide Art