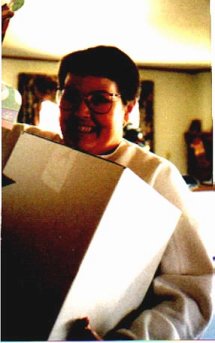 Name:   Mary Timme

Art Category: Beads, mostly small beads and designing with beads   I do beading with small beads and my original designs. Sometimes I use large beads from special people and for special designs.

My Job: I have been pursuing artistic endeavors practically since birth and have scientific training for balance. I hate working at a "job" job, but love making my designs and creating free form art.   I love opening surprises including my "what if" artistic impulses. It is fun to see where they lead and often open up new avenues. I'm constantly amazed at what I think is ordinary is seen as wonderful by those who inhabit 'my world'.

My Interests and Hobbies:include writing, weaving, spinning, reading, walking, teaching, chocolate and Starbucks.   For fun I love to rummage through map stores, quilt, play with the dog, Rags, and cat, Sharkey, volunteer at the Denver Museum of Natural History, did I mention beading,and of course go up into the mountains. I also enjoy several grandchildren with my best friend, my husband.

I live in the most glorious spot on earth, the Colorado Rocky Mountains. We are growing at an alarming rate and I worry about the destruction of wilderness, having lived in close connection with many wild animals.   There are those who think I live in Kansas but they are wrong. I live in the Queen City of the Plains and Gateway to The Rockies.