About The Artists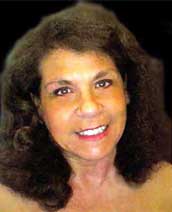 Terri Cabral



Artist's Statement:

"I am a painter of people, animals and the natural world. I strive in my painting to reveal the unique essence of each of my subjects through the distillation of light and color into recognizable form and substance. I continue to be greatly influenced by my uncle, Cuban Vanguardia painter Antonio Gattorno. He was known for his versatility and his ability to paint masterfully in a variety of styles. I am constantly experimenting with styles and developing my sense of versatility."


Ms. Cabral is an American artist of Portuguese descent who currently resides in North Myrtle Beach, South Carolina, USA but grew up in New Bedford, Massachusetts. She began drawing and painting at the age of ten. She won several first place awards in elementary and high school art exhibits that featured her portraits of family and friends. She participated in local art shows and won several awards. She stopped painting for a few years as she pursued a career in theatre.

After working for 10 years with her husband, Sean Poole, on the biography and life works of her uncle, Cuban Master painter, Antonio Gattorno, she found a renewed zest for painting. Her paintings have sold through the Internet,in Miami, FL, and in Myrtle Beach, SC.

Ms. Cabral participated in an International Artists Workshop in Chania, Crete in October 2002, where several artists from the US, India, and Europe came together to paint, enjoy each others company and share their works. It culminated in an exhibition of all the works.


Two of her paintings were exhibited in Ferrara, Italy in an exhibit titled "The Four Elements" - International Visual & Contemporary Art Exhibition October 25 - November 2, 2003.

In 2010 Ms. Cabral published her first novel. "The Tale of Thisbe An Extraordinary Cat" is the life story of her remarkable house cat - Thisbe. She lived for 20 years. It has won 3 Honorable Mentions is 3 different Book Festivals. You can read about it on this website.

---
In 2004, Ms. Cabral and her husband, Sean M. Poole, published a fine art book on her uncle, Cuban Master, Antonio Gattorno, titled "Gattorno - A Cuban Painter For The World". It won the Eric Hoffer Award in 2009 for Excellence in Independent Publishing, First Place in the Art Genre at the London Book Festival & the New England Book Festival and Honorable Mention in the New York and San Francisco Book Festivals in the
Art Genre in 2008.

Click on the link below to go to The Gattorno website.


Art By Antonio Gattorno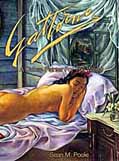 ---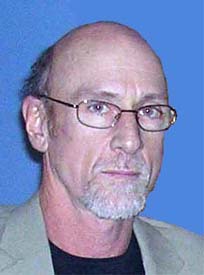 Sean Poole



Artist's Statement
"I've long said words are my paint. Now pictures tell my stories. Inspired by a wide variety of influence from fine art to underground comix, I mix media and materials to develop a style I call Surreal and Symbolic Absurd Expressionism of Narrative Kitsch.

Canvas and paper are the stage upon which I tell my tales. The act of painting is the performance. The resulting image is a record of the act, an impression of an expression of experience, imbued with one meaning for the artist and containing an entirely separate significance for the audience.

I hold allegiance to no particular school or philosophy of painting. In the brave new online world of digital high definition where image is appropriated, co-opted, manipulated and agenda driven, I strive in my paintings to eschew the conventional, discard conformity and abandon rationality in favor of absurdity, nonsense, chaos and comedy."

Sťan M. Poole was born in New York City and raised in Southern California. He has traveled from border to border and coast-to-coast most of his adult life. He writes poetry, plays, scripts, short stories, magazine articles, advertising copy, press releases and artistsí monographs.

Poole lives in North Myrtle Beach, South Carolina, USA where he is putting together a collection of poems and short stories, working on another book about Gattorno and collaborating with Allen John Olson on a new book detailing the history of the American Renaissance Festival. He is also creating a body of art work for a gallery show.

---
Mediums used by Ms. Cabral:
Acrylics, pen & ink, watercolor pencils, watercolors, oils, & fabric paint.


Mediums used by Mr. Poole
Acrylics, pen, ink, markers, crayons, colored pencils, & watercolor pencils




Cabral & Poole work in their studio in North Myrtle Beach. They work on commission and have pieces to sell. If you have a commission, please email them.

You will also find some of their works available for sale on this website. Payment is through Paypal.com - it's FREE, EASY, FAST, and SECURE.

For commissions, payment can be either by personal check, money order, cashiers check or wire transfer or through Paypal.



Click here to sign up for Paypal now. It's FREE!