If you've ever lost track of your wine glass at a party, you'll love these charms. Each set has 6 unique colors to identify each person's glass. Two different styles are available 'Snowflake' (shown) or 'Star' (see detail below). Sets come complete with a reusable ribbon (shown in green, color may vary) for storage. Wires and charms are 18kt Gold Plated.

These sets make a great gift for that person that "has everything"!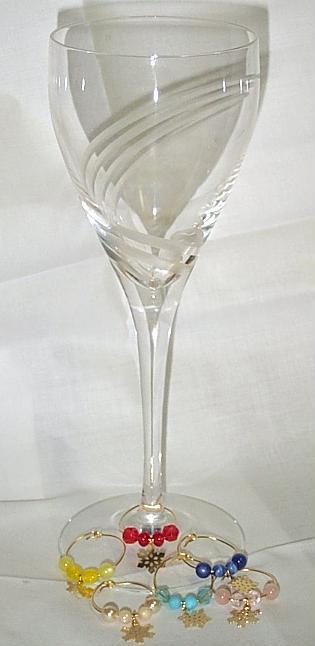 'Star' charms are shown in this detail image.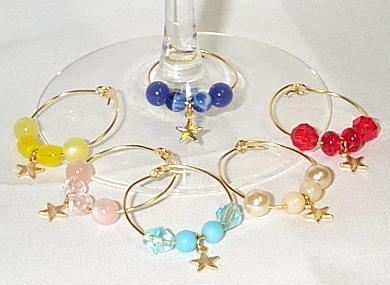 Buy Me Now (price includes shipping)