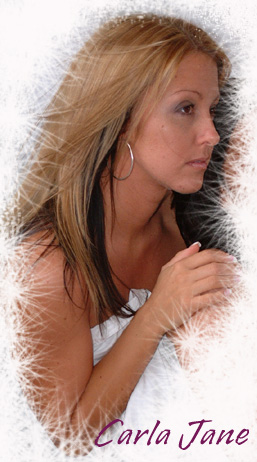 Hi there,
my name is Carla Jane, I am an English Artist specialising in Portraits of people and animals, though I can draw absolutely anything I feel they are my strong point.
I have been drawing and painting all my life as I have a passion for it.
At High school I did GCSE Art and Graphics, then went on to college to study General Art and Design, gaining a B'tec National Diploma after two years, though I do not think that college helped my style and technique, I enjoyed the experience.
At the age of 18, I went to Holland, where I worked in boarding kennels and a catery, this is where I decided to build up a portfolio of dogs and cats as I had plenty of subjects to study and photograph to work from later. Quick sketching from life is very fast and when drawing from a photograph you can pick out even the tiniest of detail which can be the difference between a flat looking piece and a piece that jumps out of the page at you.
Back in England at the age of 19, I started up my own Business "Commissioned Portraits" and studied a business course, over the next few years I tried to market myself and attended as many dog shows, cat shows, trade fayres, craft fayres and market stalls as possible to promote and sell my work. There was allot of interest, people loved what they saw, I took orders for personal commissions, this is where I started to concentrate on the Commissioned Portraits whilst building up portfolio's of my artwork of cats, dogs, birds, wildlife and people using watercolour, acrylics, gouache, pastels, pastel pencils and graphite, all the time concentrating on proportion, detail and life like qualities, this is what makes up my style of work.
During the time of leaving college and doing my Art, I worked partime jobs, including Graphic Design, Computing, Plate making for printing, Sales and numerous other jobs, all as experience which add to "getting out there" as they say.
I have built myself a Web site to display my work for people from all walks of life to see, this was a real challenge but most enjoyable to do and it is great to be able to go and visit your own work at a virtual gallery knowing others are seeing it too.
I hope you will enjoy looking through the site and will want to come back again.
My other Passions, My 3 Girls,
Sophie, Lilly & Maddison